Professional Duct Cleaners For Your Cleaning Air Conditioners
Air conditioning is one of the most important systems in your home. The air conditioning system is responsible for providing you with a cool, comfortable, and healthy environment. This system also protects you from the heat and reduces the amount of humidity that is present in your home. To protect the air conditioning system, you need regular maintenance and cleaning services. Air Conditioning Cleaning can be done by a professional or by yourself if you have access to a vacuum cleaner with a brush attachment. But hiring experts is always a good option like people hire experts from City Duct Cleaning Melbourne. We use a small vacuuming equipment to remove all of that dirt and debris from inside your air conditioning system, then use a special cleaning solution to remove any mould that may have grown within them. To fix other cleaning issues, we use some specific cleaning machines.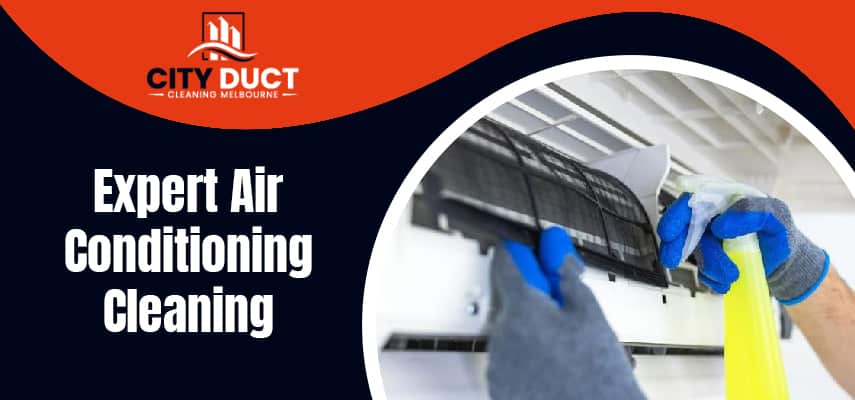 The Best Air Conditioning Cleaning Process For Best Results
You should clean your air conditioner's coils on a regular basis because this helps to keep them working properly and reduces energy costs. You can also use this service as part of an annual maintenance plan so you can save money in the long run. Here is the brief procedure that we use to clean the AC systems.
Step 1: Inspect the Air Conditioning System.
The first thing we do is inspect the air conditioning system. We take a look at the venting pipe that runs through your home and look for any signs of mould, mildew or other problems. If there are, we proceed with the cleaning procedure.
Step 2: Clean The Air Conditioning System and Vents.
Once we've inspected the air conditioning system, we clean it out with a vacuum device or air compressor. This will help get rid of any debris that has built up inside the pipes over time.
Step 3: Use the Air Filtration System If Necessary.
If we find that there are still large amounts of dust or dirt in your vents after cleaning them out, then we use an air filtration system to purify the air as it is necessary. These devices use high-pressure water jets to clean through even more stubborn particles than normal vacuums can handle.
The Benefits Of Hiring Our Air Conditioning Cleaning Experts
Air conditioning is an excellent way to help cool your home or office. It can also be a great way to keep the air nice and clean, and it's not hard to maintain. If you want to keep your air conditioning system running smoothly and efficiently, then you need to hire a professional who knows how to do it. To get all the benefits, hire our AC Cleaning Specialists from City Duct Cleaning company.
They will make your ACs clean and hygienic.
They will ensure that all AC units inside work correctly.
There are many different things that can go wrong with an air conditioner, so hiring someone who knows what they're doing is crucial.
Not only will this save you money by avoiding unnecessary repairs, but it will also prevent damage from occurring in the first place.
Why Call Us For Air Conditioning Cleaning Services In Melbourne
A properly installed air conditioner can reduce the temperature in your home by about 5 degrees, which will make it more comfortable for you and your family. But, this doesn't happen automatically. You have to make sure your system is working properly and that it's not blocked, clogged, leaking or malfunctioning. If you suspect any issues, contact our company because:
We offer Air Conditioning Cleaning service using the latest equipment and modern tools or machines.
We are a local company that specializes in Air Conditioning Cleaning.
We have been in business for over 25 years and we have a lot of experience with AC Cleaning or Duct Cleaning Services.
The company offers air conditioning cleaning, maintenance, and repairs to commercial and residential clients.
Our company also offers a variety of other services with 24/7 availability.
We offer affordable services for Air Conditioning Cleaning in Melbourne.
Victoria Suburbs Where We Serve
City Duct Cleaning is a worthy company you can hire for all kinds of ducts and vents cleaning services in VIC and its suburbs. We have our reach to all of these locations.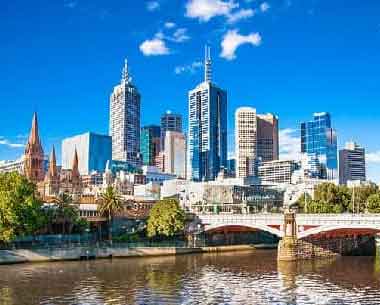 FAQs
Can I clean my air conditioner myself?
While it is possible to clean your air conditioner yourself, it is generally recommended to hire a professional for thorough and safe cleaning. Professional technicians have the necessary expertise, tools, and equipment to ensure proper cleaning without causing any damage to your unit.
How often should the AC be cleaned?
The frequency of cleaning your air conditioner depends on several factors. For optimal performance, it is generally recommended to have your AC cleaned at least once a year. However, if you live in a dusty area, have pets, or suffer from allergies, more frequent cleaning, such as every 6 months, may be necessary.
What is the best solution to clean an air conditioner?
The best solution for cleaning an air conditioner is to use a specialized coil cleaner or foam cleaner that is safe for use on HVAC equipment. These cleaners are specifically designed to remove dirt, dust, and debris from the coils and other components without causing any harm. It is essential to follow the manufacturer's instructions and use the appropriate cleaning solution for your specific unit.
How do you clean the inside of an air conditioner?
Cleaning the inside of an air conditioner involves several steps and should ideally be performed by a professional technician. They will start by turning off the power to the unit and removing the outer casing. They will then clean the evaporator and condenser coils, fan blades, and other components using a combination of specialized cleaners, brushes, and vacuuming. The technician will also clean or replace the air filters, inspect the drain line, and ensure proper drainage. Finally, they will reassemble the unit and test its functionality.
What Our Clients Are Saying

Best Team For Duct Inspection And Cleaning
Thanks to your team for a thorough duct inspection and cleaning. I was irritated with the smoke in the kitchen that was not passing efficiently through the ducts. Now, it seems the problem is solved.

Jessie Penman
A Week Ago

Punctual Team
Happy to find a punctual team for duct cleaning service. Your team arrived at the given time and did the work without any hassle. I will call your team again if there will be any problem.

Graham Douglas
A Week Ago

Great Service
Checking the ducts and cleaning, everything was great. Your team was at my place with all equipment and preparations required for professional-grade duct cleaning. Great to have you for the service.

Lily Moegelberg
A Week Ago